ABOUT
Within is a surreal slice of life – mystery comic about a young man
lost in his dream world.
His world has always been lonely. Apart from his dubious job and the outside world he passes by from time to time, he doesn't know anything but silence. When this slowly starts to change, he has to open up and start to explore what is out there.
But what is the meaning of these mysterious dreams he has every night?
How did he get where he is now?
And why can't he remember?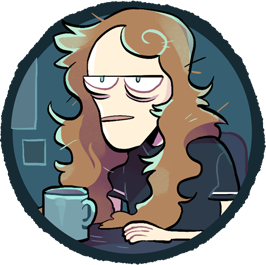 About Nudlmonster
Verena Loisel a.k.a. the Nudlmonster is a mysterious creature of the "comic artist and illustrator" species from the mythical land of Austria. It is the writer and artist of Within. The Nudlmonster is mostly found drawing in a dark apartment, living on tea and despair.
Approach with caution!